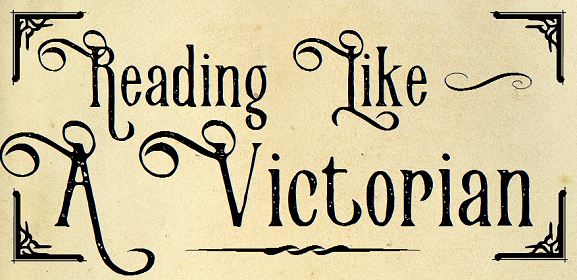 A WAY TO READ 19TH-CENTURY NOVELS SERIALLY
AND IN THEIR CULTURAL CONTEXTS
Victorian Serial Novels allows readers to get easy access to parts of Victorian novels in the order in which they were published in the nineteenth century. You can navigate to a particular month and year to read installments of novels that came out simultaneously. We are calling a group of novels whose serial parts overlapped a "stack."
To get started, on the menu above, click Stacks of Serial Novels. This will take you to our Publication Timeline, where you can select a time span.  You will then be taken to the gateway page for that stack, which contains links to individual installments of each novel that was serialized in that time span, organized by year and month.
On these gateway pages, you will also find links to Works Appearing in Volume Form during this time span and links to Illustrations and Part-Issue Wrappers (where applicable) for the serial novels.  Please consult our Web Editor's Note on each gateway page for notes about publication record discrepancies, the availability of facsimiles of original documents, and other issues.
You can also access our Facsimiles and our Illustrations & Part-Issue Wrappers pages for direct access to those materials.
If you'd like to search the website by date, author, or title, please use our Search function, at the top right of the menu.
This pilot version collates four stacks of serialized novels that appeared between 1846 and 1848, 1859 and 1861, 1864 and 1866, and 1870 and 1872, alongside links to works that appeared in volume form during those years, which would have been available to readers of the serials.  Future versions of the site will expand upon these materials to include other significant publications that were published during other parts of the Victorian era.
The 1846-1848 Stack includes: Charles Dickens's Dombey and Son and William Makepeace Thackeray's Vanity Fair alongside the volume-form works Charlotte Brontë's Jane Eyre, Emily Brontë's Wuthering Heights, Elizabeth Gaskell's Mary Barton, and other notable publications.
The 1859-1861 Stack includes: Wilkie Collins's The Woman in White, Anthony Trollope's Framley Parsonage, Ellen Wood's East Lynne and Charles Dickens's Great Expectations alongside the volume-form works John Stuart Mill's On Liberty, Charles Darwin's Origin of Species, George Eliot's Adam Bede and others.
The 1864-1866 Stack includes Anthony Trollope's Can You Forgive Her?, Charles Dickens's Our Mutual Friend, Elizabeth Gaskell's Wives and Daughters, and Wilkie Collins's Armadale, and the volume-form works for this period are forthcoming.
The 1870-1872 Stack includes Anthony Trollope's Ralph the Heir, Sir Harry Hotspur and The Eustace Diamonds, Charles Dickens's The Mystery of Edwin Drood, William Henry Ainsworth's Talbot Harland and Tower Hill, George Meredith's The Adventures of Harry Richmond, Charles Reade's A Terrible Temptation, Wilkie Collins's Poor Miss Finch, and George Eliot's Middlemarch alongside volume-form works Dante Gabriel Rossetti's Poems, Benjamin Disraeli's Lothair, Charles Darwin's The Descent of Man, Edward Burnett Tylor's Primitive Culture, and others.
Where possible, this site has privileged linking to original document facsimiles– that is, scans of the original serial publications in which these novels appeared.  When original facsimiles were unavailable, we have linked either to Project Gutenberg or to facsimiles of end-of-year anthologies put out by the magazines in which some of these novels were serialized.
We would be glad to hear from anyone who is interested in seeing a particular time period or set of novels on this site. You can contact us here.
Wherever possible, we have included links to LibriVox audio versions of the readings on this site.  Please note that these audio versions, since they often follow the volume-form text of these novels, may differ from the text of the novels as they appeared serially.  We have tried to make note of this wherever this discrepancy occurred.